Fitbit Sense 2: Everything you need to know
Fitbit says its new Sense 2 smartwatch is its most advanced tracker ever, boasting a thinner and lighter design and a new sensor to track your stress levels 24/7.
Now owned by Google, Fitbit also said it will soon add Google Maps for turn-by-turn navigation Sense 2, as well as Google Wallet for contactless payments.
The Fitbit Sense 2 was launched alongside the Fitbit Inspire 3 and Fitbit Versa 4, and it looks like a solid upgrade to 2020's original Fitbit Sense. Here's everything you need to know about the Fitbit Sense 2.



What are the features on the Fitbit Sense 2?
The updated Sense 2 replaces the original Sense in Fitbit's line up and packs in sensors to monitor heart rate, heart rate variability, and skin temperature. It's also the first time Fitbit has added what it calls a 'body response' sensor.
Sense 2 is 10% thinner and 15% lighter than the Sense and gains a physical button on its left edge where the original had a capacitive button with vibration feedback. Fitbit is promising up to six-day battery life, but that depends on usage and whether you use features like the always-on display.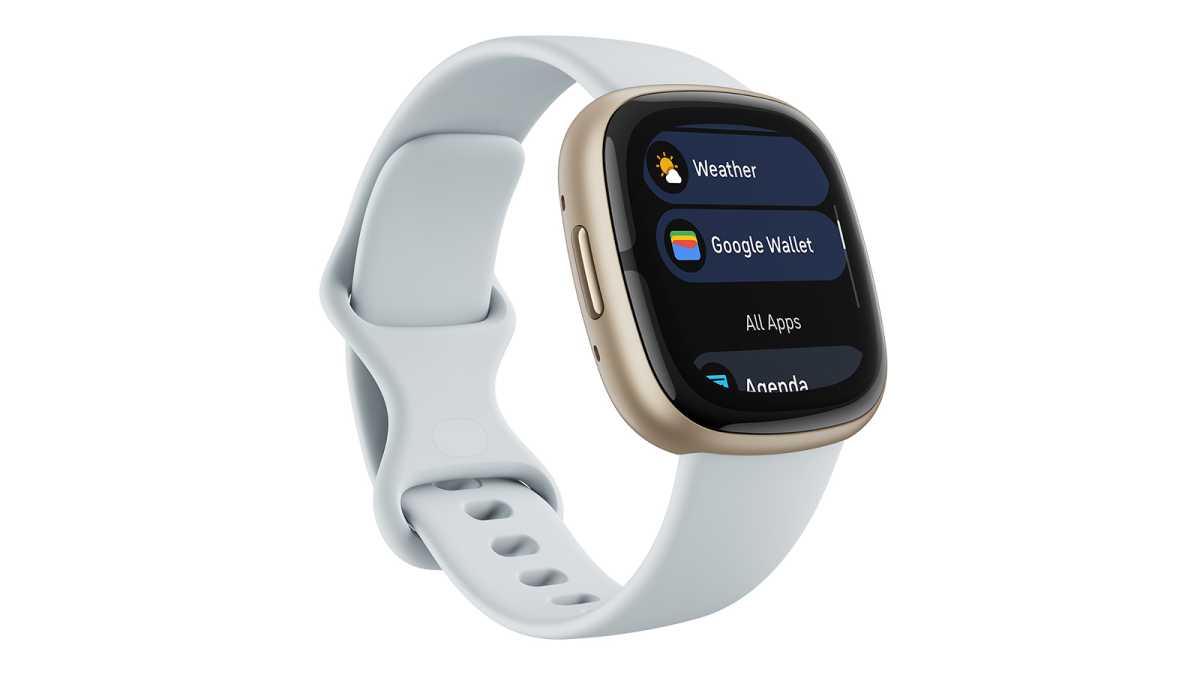 The smartwatch aims to give people an overview of their health and mental wellbeing, with software that is designed to help manage stress.
"Stress is so personal, from what our stressors are to how our body reacts to them to how we build resilience," Elena Perez, group product manager for Fitbit at Google told Tech Advisor in a group media briefing.
As with the first Sense watch, the Sense 2 has a metal frame around its display that is used to measure electrodermal activity (EDA) responses on your skin to measure stress. This is done by placing your palm onto the frame while the watch takes a reading.
Sense 2 adds the extra body response sensor that measures continuous electrodermal activity (cEDA) throughout the day, which when paired with the on-spot EDA, heart, and skin temperature readings, is meant to give you a better overview of your moods and stressors.
In updated software Sense 2 can now offer advice on how to combat stress rather than simply measuring it. If the watch detects what Fitbit calls a 'body response' to something, it will send a notification to alert you.
"These body responses can be triggered by a host of different things, whether it be stress, excitement, or something that stimulates a stress response in your body like caffeine," Perez said.
The notifications are designed to increase awareness, and in turn with the Fitibt app can advise on how to react to stress and understand what stresses you out. They can be delivered immediately, or at the end of the day or week.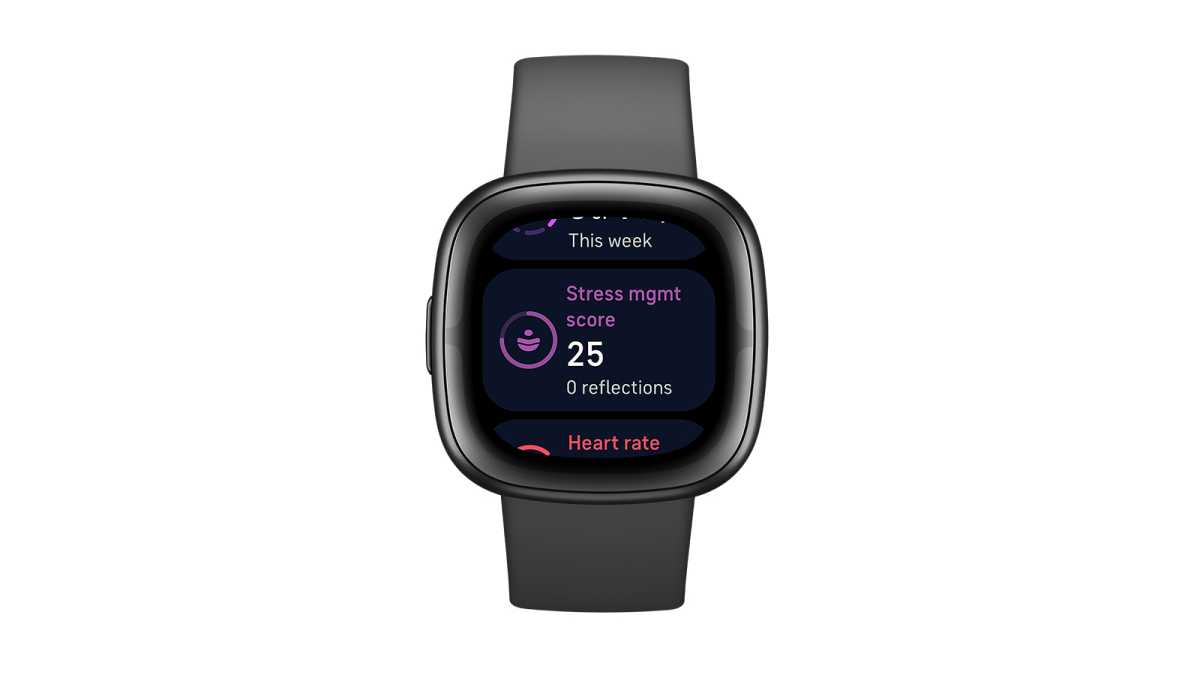 Sense 2 can also deliver irregular heart rhythm notifications, a feature that can monitor for signs of atrial fibrillation (afib). This is a technology that requires local health authority certification, so it only works in countries that have been approved. It has just gained UK certification, so will work on Sense 2 in the United States, Austria, Belgium, Canada, Chile, France, Germany, Hong Kong, Ireland, Italy, Luxembourg, Netherlands, Norway, Poland, Portugal, Romania, Spain, Sweden, Switzerland, and United Kingdom.
Sense 2 also tracks sleep, like many Fitbits do, and can deliver your personalised Sleep Profile, a feature that launched earlier this year.
The catch – as with other Fitbit products – is that deeper insights and trends from your data are only accessible if you pay for a Fitbit Premium subscription. The Sense 2 comes with a six-moth free trial.
As well as the mental health side of Sense 2, it can do all the exercise measurement you would expect from a health-focused wearable. It can track up to 40 different types of exercise, with 20 new modes added that include dancing and weightlifting. With built-in GPS, you can run, walk, or cycle without your phone and still record your route.
The software has also been updated to a tile-based user interface that can be better customised to give you personalised information.